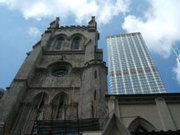 Buy Biz Charts Ltd. is a online research services company led by European market researchers and marketers, with more than 25 years experience in global online business. Founded in 2009, and headquartered in Hong Kong, Buy Biz Charts aims to support and motivate users and clients to action.
Buy Biz Charts Ltd.
907 Silvercord Tower 2, 30 Canton Road
Tsim Sha Tsui, Kowloon
Hong Kong
Email: info[at]onlinepanel.net
We are not in any way liable for the content of other websites which can be accessed via hyperlinks from our website. These websites present external offers by third parties, whose content we cannot influence. Should you discover any illegal content on any of these third party websites which can be accessed via our link, please notify us.